Val d'Isere
Val d'Isere is an icon. With a vast expanse of on and off-piste terrain, snow sure reliability, and some of the best aprés on the planet, it's easy to see why it's one of the most highly regarded resorts in the world.
Nestled in the heart of the Savoie region in the French Alps, Val d'Isere is one of the oldest and best resorts in Europe. With a vibrant atmosphere and deeply sowed ski and snowboarding culture, this beautiful settlement has something to offer everyone. If you're in search of waist deep powder, killer snowparks, amazing après and nightlife, or quite simply some of the coolest shops in the industry, you'll find them all waiting for you here.
Playing host to some the largest global events on both Olympic and Freestyle levels, Val d'Isere certainly lives up to its reputation as one of the best snowboard resorts in the world. Connected to Tignes via the mind blowing area that is the Espace Killy, you can shred this playground endlessly and never get bored.
If you're in town with Ticket to Ride, you're guaranteed lots of fun no matter your budget. Working closely with all bars, clubs, shops, events and instructors, Ticket to Ride is able to get you the best this mountain town has to offer. Set at 1850m, this is a sweet place to call home, and through Ticket to Ride you will thrive amongst its friendly seasonnaire community and bustling winter scene.
Accommodation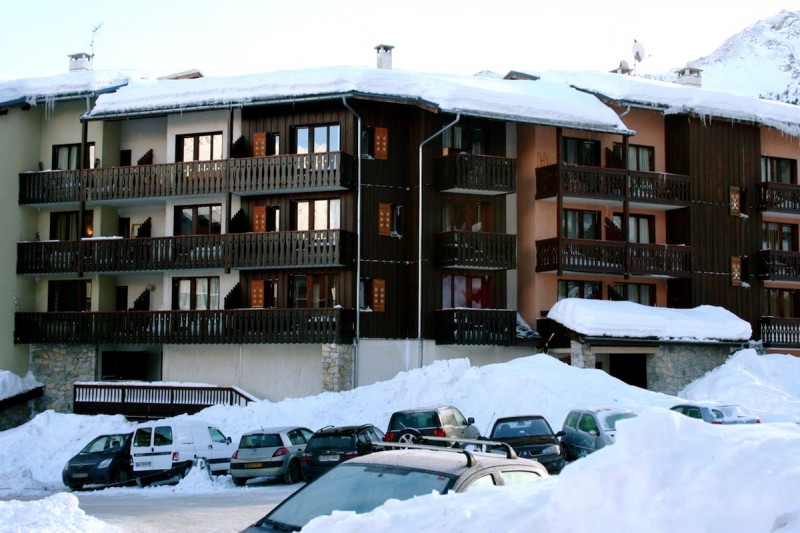 Location is key, and the Ticket to Ride accommodation is situated in the heart of Val d'Isere. With the lifts, supermarkets, bars, shops and restaurants all within a two-minute walk from the accommodation, everything you need is on hand.
However, let's not forget your number one priority - to RIDE! With our accommodation located just as close to the lifts as it is to all other amenities, catching that first lift to shred fresh lines is no issue. With a cosy and intimate layout for four people, the apartments have everything you need for a comfortable life in the mountains. Equipped with self-catering facilities and grouped in an en-bloc set up, Riders are guaranteed a bustling social scene perfect for making trusted, lifelong friends.
Ticket to Ride firmly believes in delicious healthy meals pre and post a hard day riding on the mountain. On a Ticket to Ride course, boarders will get a tasty breakfast pack Monday to Friday, plus five evening group meals out a week at a range of selected restaurants. Exchanging top stories of the day and celebrating with high fives over some heart warming food never felt so good.