You have the option of the full package, which is what most of our guests will participate in, as well as a room only option. Over the course of the week we will run all inhouse expenses on a tabbing system, which can be cleared daily, mid week, or at the end of the week depending on your preference.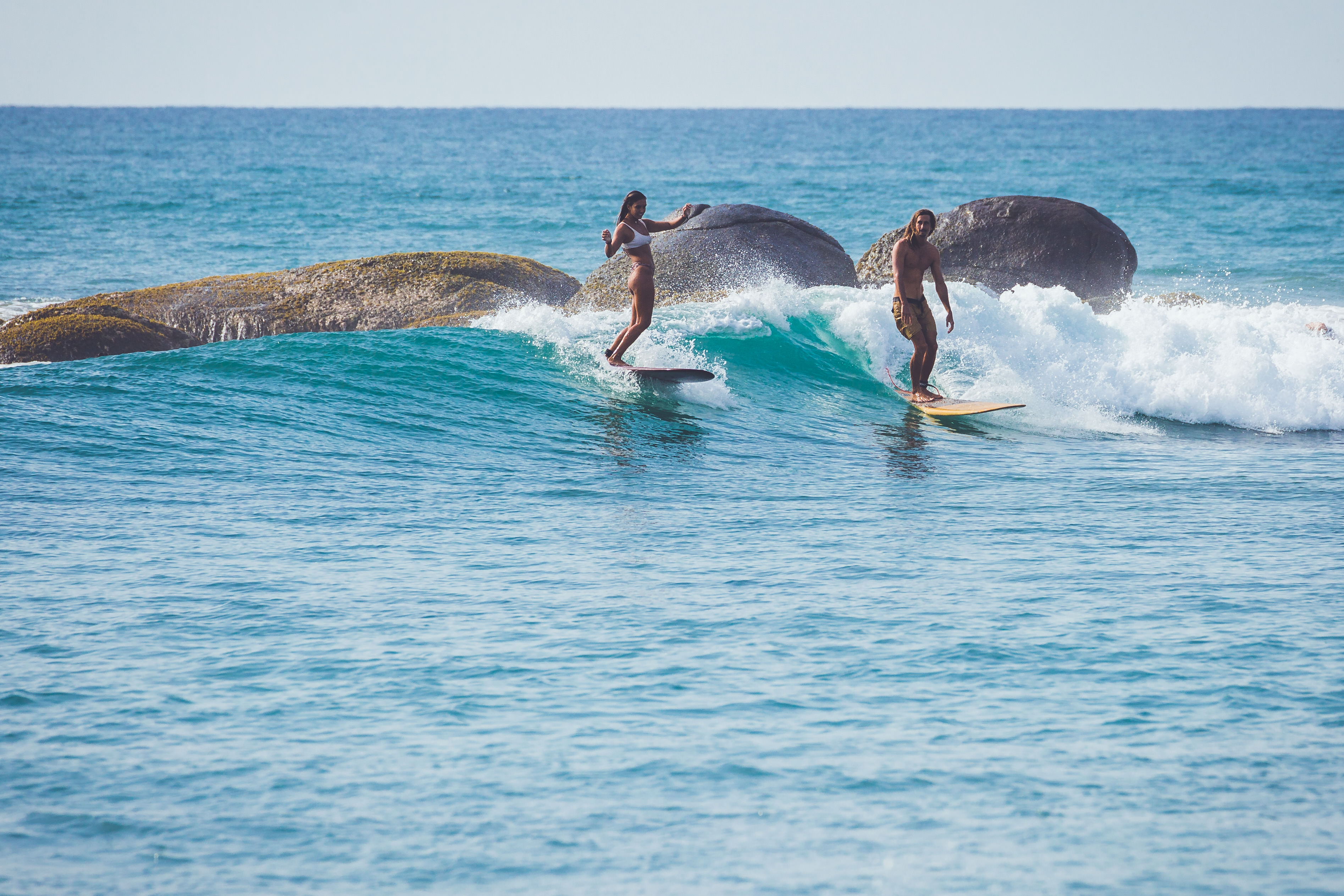 FULL PACKAGE
One week at the Surf House will include our renowned 5 day surf coaching course and half board meals.
The full package includes
7 nights accommodation in either triple, twin, double or single room en-suite w AC
Sunrise coffee / fruit, daily breakfast and 5 dinners
5 day surf course
Based on a Saturday arrival and departure day.
Prices from: £588pppw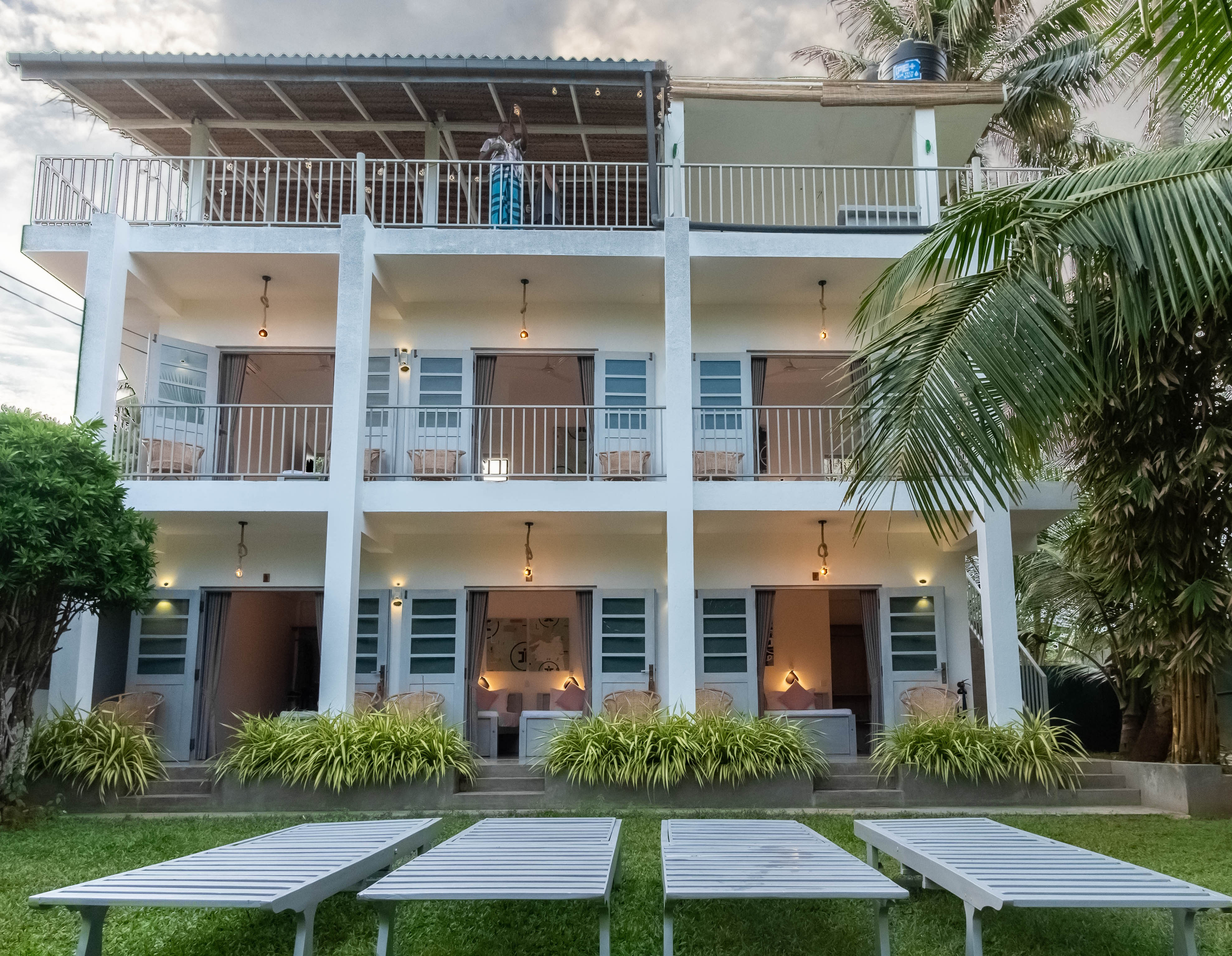 ACCOMMODATION ONLY
Our accommodation only option is a simple way to build your own custom package at the Surf House. Our cashless tab system means you can join in on meals, surf lessons and training classes as and when you want and only pay for what you use.
Single beds available in triple shared rooms
Twin/Double rooms available
Single rooms available
Cashless Tab System for a pay as you go package
Prices from: £19-£55 per night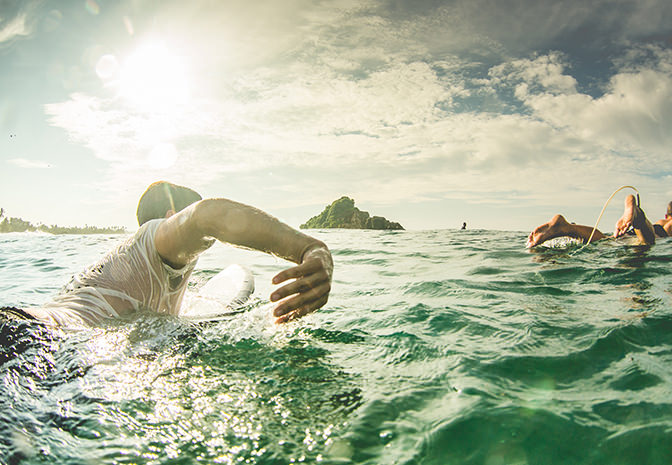 SURF COURSE
You can book the surf course only if you are staying elsewhere. The 5 day package is spread over 6 days, starting on Sunday, finishing on Friday, with Wednesday off for rest.
5 Day Surf Package
Sunrise coffee / fruit, 5 x breakfast
A mixture of lessons and guided surfs spread over 5 days
5 x surf theory / video coaching classes
5 x functional training classes
All surfing equipment (board, leash)
5 x guided surf sessions
Price: £329pp
(n.b. Does not include accommodation)
ADDITIONAL EXTRAS
Single Room Supplement (price upon request, dependent on the room and season)

Performance Surfboards – A range of DVG shapes available for advanced surfers, £50 for the week, or £10 a day.

Day surf course – You can book onto a day of the Surf Course, which costs £65 and includes all of the above (these can't be booked on Wednesday or Saturday)

Surf lesson – You can book a single surf lesson for £45. The lesson will last two hours and the price includes surf equipment. This is the best option for someone wanting to 'give surfing a go'. The group size is 1:5.

Private surf lesson – This is a 1:1 two hour surf lesson and costs £80. The lesson can be taken at any time on any day, will last two hours and the price includes surf equipment. If you would like an extra person to join in with the private surf lesson, they will pay the same as a single surf lesson. This option is great for families.

Guided surf – £80 per session – This is essentially a private surf lesson, but tailored more for the advanced surfer who would like to surf the best spot for their ability. A surf coach will take you to the best waves of their knowledge and surf with you for two hours. The price includes the use of premium equipment and transport to the best breaks.

Airport Transfers (available upon request, av £70 each way from Colombo for small van, or £60 each way for small car)

Massage – you can get a full body Ayurvedic massage on site for £20!
SEASONAL DATES
Mid Season – 15th October – 11th November and 16th April – 28th May
The Season – 12th November – 15th April
We close the Surf House for the season from 28th May. It is available for full retreat takeovers only