Siargao Island
With over 15 breaks situated around the small town of General Luna in Siargao, the Surf Camp is set up for all abilities. Whether you're dipping your toes into the world of surfing and looking to master the basics, or you're an intermediate surfer looking to escape to crystal clear waters and push your surfing to the next level, Siargao is the surf destination for you! Our Philippines surf adventures will give you the chance to experience life in the surf capital of the Philippines and all this surfing paradise has to offer.
Experience the country's magical zen, serene beauty, friendly people and immaculate waves suitable for all levels of surfer.
Trip Stops & Accommodation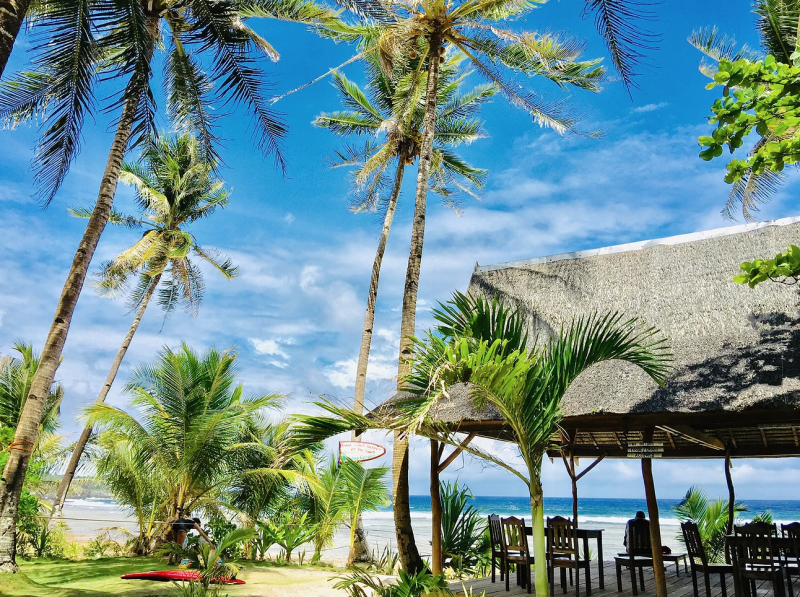 Whether you're your joining us for the 2 Week 'Surf & Explore' Camp, or the 3-Week 'Coast to Coast', we have hand-picked some incredible accommodation for your stay.
General Luna is the funky little town where we base ourselves for the 2 Week 'Surf & Explore', as well as the first 2-Weeks of the 'Coast to Coast' trip. It is home to a seriously chill vibe, which we're sure you'll grow to love. During the days you're free to walk the empty beaches, embrace a hammock and good book, or jump on a bike and check out the market and its various foody delights (the coconut bread is a must). We want you to embrace all this island has to offer so rest assured we'll be taking you on a few fun excursions both on land and sea throughout the trip.
Kawili Resort is our home for this leg of the trip. The word "Kawili" is a Visayan word meaning "a nostalgic feeling of affection". When people say that they have Kawili for a place it means they miss it and want to go back there. We hope that this is how you will feel after staying with us here.
The resort features various cottages, all with WiFi, AirCon and other amenities. The large relaxing lounging area has a swimming pool and billiards table, the perfect place to kick back with new friends after a good surf.
Pacifico is where we spend Week 3 of the 'Coast to Coast' adventure, tucked away in the North of Siargao Island with a stretching white sand beach - the quaint, authentic bay of Pacifico first became well known among surfers on the quest for uncharted territory.
Bamboo Garden Resort is our home for the week, located between the natural landscape of the coconut plantation and the ocean. With no neighbour in sight, it's is the perfect place to watch the waves roll in and the sunrise from your terrace. A five-minute stroll along the beach will have you arrive in the local barangay (village), the heart and soul of Pacifico, with the local BBQ and a sea of smiling faces and curious children.