Les Deux Alpes
High mountains, glaciers and modern convenience in one of France's top resorts
Les Deux Alpes is a vibrant resort town set against a backdrop of mountain pastures and high alpine peaks, with one of the largest glaciers in Europe. As France's second oldest ski resort and the main resort of the French Dauphine region, Les Deux Alpes can confidently cater to all abilities with its gentle nursery slopes, wide range of ski schools, powder-filled off-pistes and challenging red runs. The resort is also extremely snowsure and even hosts summer and autumn camps on the glacier for skiers and snowboarders.

Les Deux Alpes is one of France's premier resorts and set to become one of the most exciting destinations in Europe. By 2018, an 18-pylon gondola will link Les Deux Alpes with neighbouring Alpe d'Huez to create an incredible three-resort area with La Grave, boasting not one, but three glaciers.Whether you're stopping off at the local chocolaterie, enjoying a spot of snowshoeing, mountain biking or shopping in one of the many equipment stores lining its two main streets, Les Deux Alpes is an impressive winter and summer playground.
Accommodation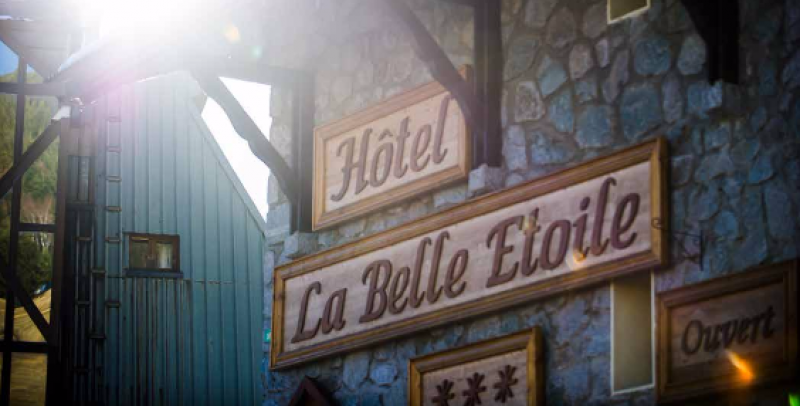 Schools are centrally accommodated in a selection of hotels in close proximity in the centre of Les Deux Alpes. The 3* Belle Etoile Hotel, the neighbouring Hotel des Neiges, and the nearby Hotel Les Clarines. As well as local apartments with hotel management, with all meals centralised at the hotels. Depending on demand we may also use the services of an additional neighbouring hotel, but this will be confirmed by us at your time of booking.
HOTEL LA BELLE ETOILE
This charming hotel is under Italian management and is the perfect hotel for school trips. Enrica and her team are some of the most welcoming hosts we've ever met and they serve delicious meals to boot. Each bedroom contains a TV, storage space and a private bathroom. While the hotel itself boasts a reading room, meeting room, bar, pool table, solarium terrace, fitness room, and a jacuzzi (for staff only).
HOTEL DES NEIGES
Hotel Des Neiges is directly next door to the Belle Etoile and is run by Alain Ksas, a local of Les Deux Alpes with hotels both there and in Les Orres. Des Neiges offers the same range of facilities as the Etoile with comfortable en-suite bedrooms, a games room, and a bar.
HOTEL LES CLARINES
Ideally situated just a 3 minute walk away from Hotel Belle Etoile and boasting some of the finest views and sunrises you can expect from ski lodgings! The hotel has a games room, reading room, bar and ski locker. All evening meals from here are centrally managed at Hotel Belle Etoile.