The Mentawai Islands
The Mentawai Islands offer some of the best surf to be found anywhere in the world, with more perfect left and right handers in one region than anywhere on earth. Spend 11 days living and breathing the epic surf breaks with a group of your choice, fishing for dinner and drinking Bintangs till the sun comes up. It is the Ultimate surf trip.
Trip Stops & Accommodation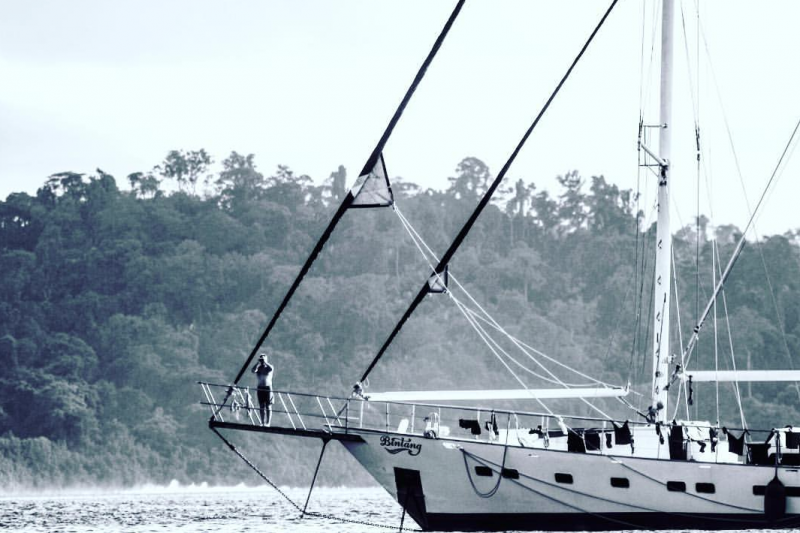 For the 11 day trip you will be living and breathing the ocean, staying on the infamous Bintang. A sturdy-sleek stay sail schooner built by Classic Yachts in Perth in 1988. It is 115 feet overall, with a beam of 28 feet.
Under 165 HP of diesel power she cruises at 8 knots powered by an 8LXB Gardner diesel, and up to 13 knots when all the sheets are up and tight, meaning quick access to the breaks.
Fully-loaded, Bintang sails with as many as six crew and 12 guests. The crew cabin is in the bow, and there are four guest cabins, each equipped with one double and two single beds. There are three bathrooms. We can accommodate 10 to 14 guests with an exclusive charter.
Meals are usually taken on deck, which accommodates 14 people comfortably.